Sustainability

2022 Corporate Sustainability Report
2022 CDP Water Security Response
2022 CDP Climate Change Response
Diamondback Energy is committed to the safe and responsible development of its resources in the Permian Basin. We operate in the same areas in which our employees and their families live, and are dedicated to preserving and protecting the environment for the benefit of our stockholders, employees and our communities.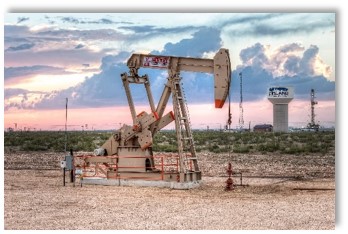 Our oil and natural gas exploration, development and production operations are subject to stringent environmental laws and regulations, including those relating to waste handling, remediation of hazardous substances, water discharge and air emissions, and our employees undertake significant training and education each year with regard to regulatory compliance, industry standards and innovative opportunities to effectively manage the challenges of developing our resources. We believe that a greater understanding of these challenges, coupled with an undeniable commitment to our core values, will enable Diamondback Energy to be the standard bearer on safety and environmental stewardship in the Permian Basin.
Diamondback has consistently demonstrated its commitment to being "best in class" in all aspects of its operations, including the responsible development of its natural resources. The Company's efforts in this respect include:
Diamondback's focus continues to be on building an organization that employs the latest technology to minimize our environmental impact and improve safety for all stakeholders. We work daily with local, state and federal agencies to provide transparent disclosure of our business practices. We also regularly evaluate and implement innovative methods for drilling and completing wells, which has allowed us to achieve the same or improved results with less proppant, fewer wells and a greatly reduced environmental footprint. Our employees are challenged each day with identifying new ways to further improve the sustainability and safety of our operations.
As our organization continues to grow, our commitment to safe and responsible development will remain an integral part of Diamondback Energy's focus in the future.